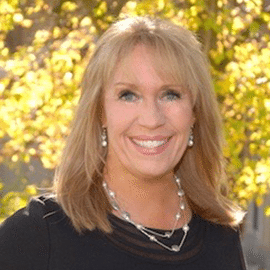 Kim Eberhart
Leadership Magic Facilitator
Kim D. Eberhart is respected as a thought leader, Kim's approach to today's marketplace continues to prove successful in planning, restructuring, and leveraging people and information to achieve bottom line results. Her well-respected career began with The Walt Disney Company, where she excelled in the areas of Human Resources, Hospitality, Retail, and Marketing. Her core competencies include training, recruiting/talent acquisition, employee relations, global relocation, and high-profile marketing events. This unique blend of experience provides innovative approaches to organizations and their assets.
Receiving numerous accolades throughout her career, Kim was honored to be invited and completed the esteemed Management Development Program at the Gallup Leadership Institute. She was also nominated for Disney's prestigious Partners in Excellence Award. In addition, Kim received the Stellar Performers Award for recognition of excellence in client satisfaction, as well as the Superstar Award for operational efficiency excellence from DrakeBeamMorin.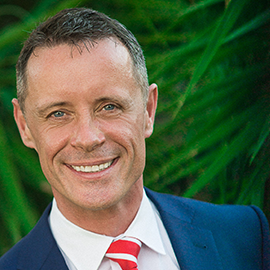 Peter Merrett
Leadership Magic Facilitator
With an international reputation for 'Bringing Wonderful to Life', Peter Merrett specializes in creating vibrant and multi award-winning business cultures, with tantalizing customer experiences.
His adventurous career features the leadership of some of the finest luxury country house hotels in the United Kingdom, a delightful methodology that he passionately encourages with his ongoing approach today.
Peter will show you how to master the frequently missing human touches of refinement, elegance and finesse, to deliver incredible results across your organisation. Time spent with Peter will help you transform the experience of your business into the 'Show' that everyone will want to see!
Before moving to Australia, he pioneered one of the most successful commercial property industry case studies: at the iconic Tower 42 in London, a property that set an international benchmark with the unique 'officehotel' customer experience concept and became the first European TOBY Award Winner in 2008 with BOMA International.
Peter is the New South Wales President of Professional Speakers Australia and he continues to share his passion of Bringing Wonderful to Life to audiences around the world. His fun-filled and thought-provoking message leaves you little left to say other than "of course!"
Peter is a proud Ambassador of BOMA International and recently served as Chair of the International Region Council for 5 years. His leadership today features as Vice Chair for the highly-acclaimed TOBY Awards.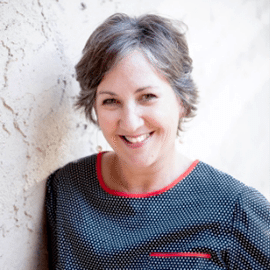 Tania Fowler
Leadership Magic Facilitator
Tania has worked with hundreds of business executives and their teams, managers, and educators since 2005. She has received an Executive Coaching Certification from the UC Berkeley Haas School of Business Executive Ed Program and trained with CTI (Coaches Training Institute) and NLP of California (Neuro-linguistic Programming). Tania is also a certified Myers-Briggs Personality Indicator consultant specializing in Temperament and Interaction Styles. She has worked with numerous organizations including: CGI, Seagate Technology, EDS, California Public Utilities Commission, and The Asian Art Museum of San Francisco as well as with many nonprofits and individual executives. 
Tania brings years of experience focusing on unbeatable performance by working with executive leaders and their teams to create a work environment obsessed with aligning their actions, communications, and leadership with their business purposes and objectives; essentially helping to build healthier organizations. Whether working with businesses or individuals, Tania's focus remains the same: to recognize and stand in the belief that the potential of an organization or an individual is even greater than what you see before you at any given time.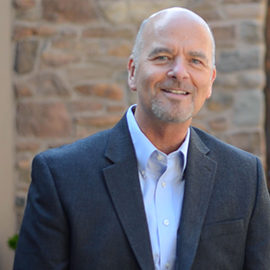 Rex Conner
Leadership Magic Facilitator
Rex Conner is the author of the book, What If Common Sense Was Common Practice in Business? In more than 60 articles and interviews, "Trainasaurus Rex" has been introduced as an HR Guru by people that have enjoyed his new perspectives on the timeless workplace.
Rex has been entrusted to bring together the magic from Doug Lipp's international presentations highlighting his experiences at the Disney University with the world-renowned work of Dr. Robert Mager from the field of workplace performance. The Conner/Lipp/Mager combination brings innovative, common sense skills for success in your various workplace roles, cast under the spell of Disney's universal appeal to the child in all of us.
Rex's 40-year professional career has spanned training positions as an Instructor Pilot in the U.S. Air Force, corporate trainer, and trusted performance consulting partner and common-sense coach inside many prominent companies, spanning dozens of industries.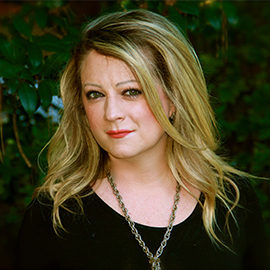 Leigh Ann Miller
Leadership Magic Facilitator
Leigh Ann Miller is a veteran in the hospitality industry with over 25 years in restaurants and private clubs. She has a strong reputation of creating an environment of warmth for both her team and her guests. Because of this, many of those who have worked under her leadership have grown in to management roles and have invested themselves in the companies she has been involved with. Many who have left, often return to either regain employment or simply come to visit her.
Longevity in the work place is very important to Leigh Ann. Her focus is to provide constant growth opportunities and continuing education. She would never want to have someone leave because they were not constantly learning, improving, and growing. Her favorite phrase is "I can teach you how to do your job, but I can't teach you how to care". She is dedicated to defying this phrase, and will spend her career proving it wrong. Teaching is inspiring. Her management teams have all made this a part of their mission as well which has been successful in building strong teams that last.
Leigh Ann knows the value of managing the newest generations of the workforce. She knows that if we are not willing to adapt to changes in the workplace, we will lose out on the newest and brightest candidates. There are ways of doing this while maintaining systems that have been proven to be successful for many years. She is very passionate about teaching ways of providing these environments, and making people decisions the most important decisions made.
Leigh Ann has been classically trained as a vocalist and composer, and has performed with many great talents and names in the music business. Knowing the importance of being on stage, combined with her unwavering dedication to hospitality at a very high level creates for a "show" for her guests. They love seeing just how passionate her teams are, and how they are fully invested in the guest experience. Teaching this is something that is very exciting for her, and something she looks forward to sharing with you.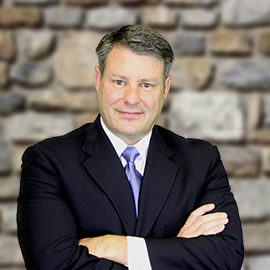 Clint Camac
Leadership Magic Facilitator
Clint Camac is a 20-year industry guru who provides leadership development training and executive coaching services to public and private agencies. Clint works closely with CEO's, vice presidents, and mid-level managers to create a values-based culture that ultimately drives higher employee engagement. His work often includes both classroom facilitation and 1-on-1 executive coaching.
Clint is also a 27-year U.S. Air Force veteran who has served in a variety of leadership positions from frontline manager to senior-level executive. The highlights of his military career include serving as Commandant of the Air Force's Airman Leadership School in Las Vegas, Nevada, where he was responsible for delivering a 5-week leadership development program for frontline managers, and coaching both senior and junior-grade officers on leadership and management. Clint culminated his military career as Command Chief Master Sergeant of the Air Force's largest combat wing in Okinawa, Japan, where he served as senior adviser to the base general on the morale, education and professional development of more than 8,000 service members.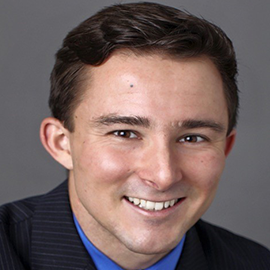 Freddie Silveria
Leadership Magic Facilitator
Freddie works with over 10,000 youth and adults each year on culture and leadership. With a background in auctioneering, his approach is sure to be engaging, energetic, and entertaining!
He has been facilitating for school culture program Breaking Down the Walls since 2014. His focus is creating an experience that connects guests and people walk away understanding how to apply what's learned.
He holds a BA in Communications and certifications in leadership, presenting, and communications from both Dale Carnegie Training and the Leon Panetta Institute.
Prior to a career in professional speaking and training, Freddie was an Account Sales Manager for PepsiCo. He earned top salesman of 32, dozens of awards, and grew market share by 134%.
Along with his work at Leadership Magic, Freddie is a highly sought out youth assembly speaker.