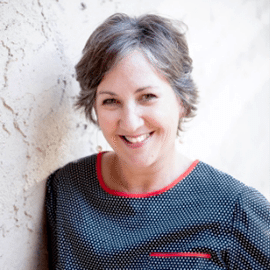 Tania Fowler
Leadership Magic Facilitator
Tania has worked with hundreds of business executives and their teams, managers, and educators since 2005. She has received an Executive Coaching Certification from the UC Berkeley Haas School of Business Executive Ed Program and trained with CTI (Coaches Training Institute) and NLP of California (Neuro-linguistic Programming). Tania is also a certified Myers-Briggs Personality Indicator consultant specializing in Temperament and Interaction Styles. She has worked with numerous organizations including: CGI, Seagate Technology, EDS, California Public Utilities Commission, and The Asian Art Museum of San Francisco as well as with many nonprofits and individual executives. 
Tania brings years of experience focusing on unbeatable performance by working with executive leaders and their teams to create a work environment obsessed with aligning their actions, communications, and leadership with their business purposes and objectives; essentially helping to build healthier organizations. Whether working with businesses or individuals, Tania's focus remains the same: to recognize and stand in the belief that the potential of an organization or an individual is even greater than what you see before you at any given time.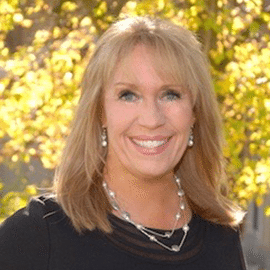 Kim Eberhart
Leadership Magic Facilitator
Kim D. Eberhart is respected as a thought leader, Kim's approach to today's marketplace continues to prove successful in planning, restructuring, and leveraging people and information to achieve bottom line results. Her well-respected career began with The Walt Disney Company, where she excelled in the areas of Human Resources, Hospitality, Retail, and Marketing. Her core competencies include training, recruiting/talent acquisition, employee relations, global relocation, and high-profile marketing events. This unique blend of experience provides innovative approaches to organizations and their assets.
Receiving numerous accolades throughout her career, Kim was honored to be invited and completed the esteemed Management Development Program at the Gallup Leadership Institute. She was also nominated for Disney's prestigious Partners in Excellence Award. In addition, Kim received the Stellar Performers Award for recognition of excellence in client satisfaction, as well as the Superstar Award for operational efficiency excellence from DrakeBeamMorin.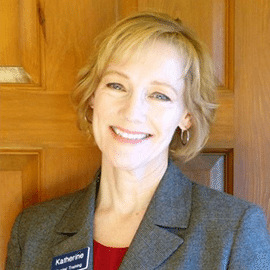 Katherine Adraktas
Leadership Magic Facilitator
Katherine is a former language teacher, adult trainer, instructional designer and educational administrator who entered the arena of adult training in 1990.
She is a successful curriculum developer and program evaluator who enjoys all aspects of education and educational management. She trained employees at CALHR along with the Department of General Services and was the training director for a telecommunications corporation.
Katherine is passionate about breaking down technical information into bite-size, understandable chunks and making it relatable and inspiring. Other than training, she loves creating and managing educational programs.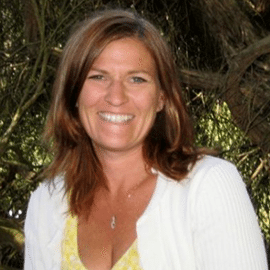 Becky Lunders
Leadership Magic Facilitator
Becky is an engaging and skilled trainer and facilitator. She has a passion for personal and professional development and works hard to make learning fun.
Becky's classes consistently exceed expectations on evaluations. She combines key learning concepts with innovative facilitation techniques to create an atmosphere that is both productive and energizing.
Along with her work at Capital Training, Becky runs a consulting business which focuses on the nonprofit sector.  She speaks at conferences across the country helping organizations grow and thrive.
As a leadership development consultant, speaker and facilitator, Becky is an expert in building organizational capacity.  She has worked with many of the nation's leading nonprofit organizations – the American Cancer Society, Mothers Against Drunk Driving, Leukemia & Lymphoma Society, Alzheimer's Association, American Lung Association and Canine Companions for Independence to name a few.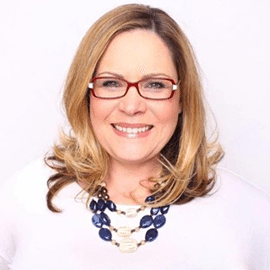 Jennifer Darling
Leadership Magic Facilitator
Jennifer is a passionate, dynamic speaker with a mission to break down negative barriers into positive ideas in business and leadership for women.
She has over 20 years of experience in sales, marketing, management, and personal development for companies such as FOX, NBC, CBS, and Comcast.
She holds a Master's Degree in Management and a Bachelor's Degree in Advertising and Promotion.
She is a member of the National Speakers Association, Power Women of the NSA, and a Distinguished Toastmaster. Jennifer is a published author, trainer, and sought-after speaker.
Jennifer has helped thousands of businesses become more profitable through her speaking, coaching, training, and workshops.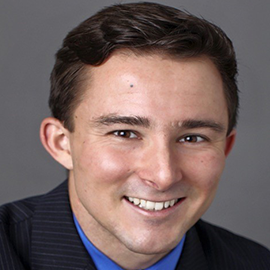 Freddie Silveria
Leadership Magic Facilitator
Freddie works with over 10,000 youth and adults each year on culture and leadership. With a background in auctioneering, his approach is sure to be engaging, energetic, and entertaining!
He has been facilitating for school culture program Breaking Down the Walls since 2014. His focus is creating an experience that connects guests and people walk away understanding how to apply what's learned.
He holds a BA in Communications and certifications in leadership, presenting, and communications from both Dale Carnegie Training and the Leon Panetta Institute.
Prior to a career in professional speaking and training, Freddie was an Account Sales Manager for PepsiCo. He earned top salesman of 32, dozens of awards, and grew market share by 134%.
Along with his work at Leadership Magic, Freddie is a highly sought out youth assembly speaker.