Our team can collaborate with you to incorporate your company's culture onto high impact slides to enhance your custom presentation.  Imagine images of your workplace as the backdrop for the powerful message that we are delivering to your audience.  This is a great tool to add a level of inclusiveness not found with other products. Work with us to bring your message to life!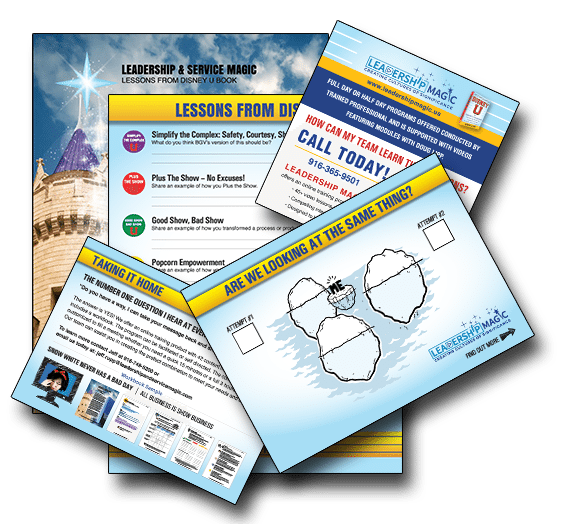 We have a state of the art graphic design group to put your message onto Cards, Buttons, Ribbons or even Bookmarkers. Let's combine your message with our expertise to continue the enthusiasm long after your event. Creating Promotional Aids is kind of our thing...
Do you need more than the workbook provided?  Our team has developed Customized Support Material for many events.  We can create high impact cards which emphasis the current subject matter, exercise material to foster participation, whimsical buttons that are just fun and even survey cards. Work with us to craft your perfect tools.